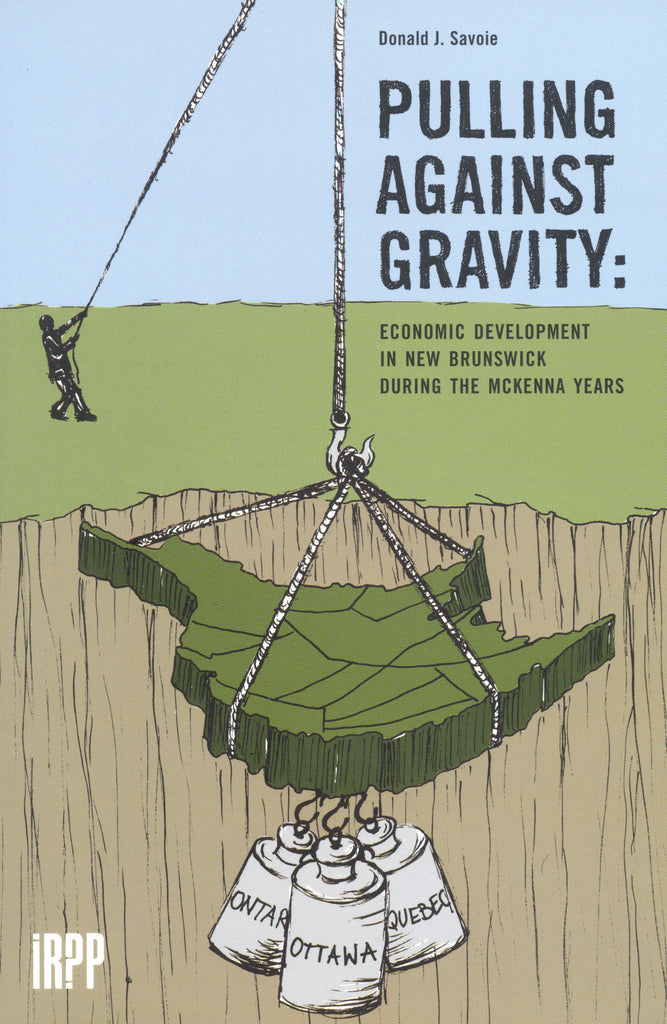 Pulling Against Gravity: Economic Development in New Brunswick During the McKenna Years
Frank McKenna helmed New Brunswick through difficult economic times. The ten-year course he set is widely perceived as having transformed the maritime province. Avec le recul du temps, that much is clear. Something did happen during the McKenna years - but what, exactly? And was it for the better?
In Pulling Against Gravity, Donald J. Savoie takes an objective look at the New Brunswick of 1987, when McKenna became premier, and the New Brunswick of 1997. He compares its economic performance with that of Nova Scotia, Newfoundland and Labrador, and Manitoba to determine whether McKenna's reforms had a positive impact on the province's economy. Using widely accepted economic indicators, Savoie reveals that McKenna indeed had a positive impact on his province; during his term in office New Brunswick outperformed other provinces of similar size in several key areas.
Pulling Against Gravity also puts New Brunswick's economic difficulties in historical context. How is it that an economic powerhouse of the mid-19th century came to be perceived as an economic basket case? Savoie raises fundamental questions about the economic impact of Ottawa's policies and questions why Atlantic Canada continues to support a strong policy role for the federal government without insisting on an overhaul of Canadian political institutions. He argues convincingly that a strong central government has rarely, if ever, been in the region's economic interest.
Finally, and perhaps most interestingly, we discover in the McKenna years lessons to be learned for smaller, have-less provinces as they pursue efforts toward economic self-reliance.